Oil Changes
at Jaguar Houston North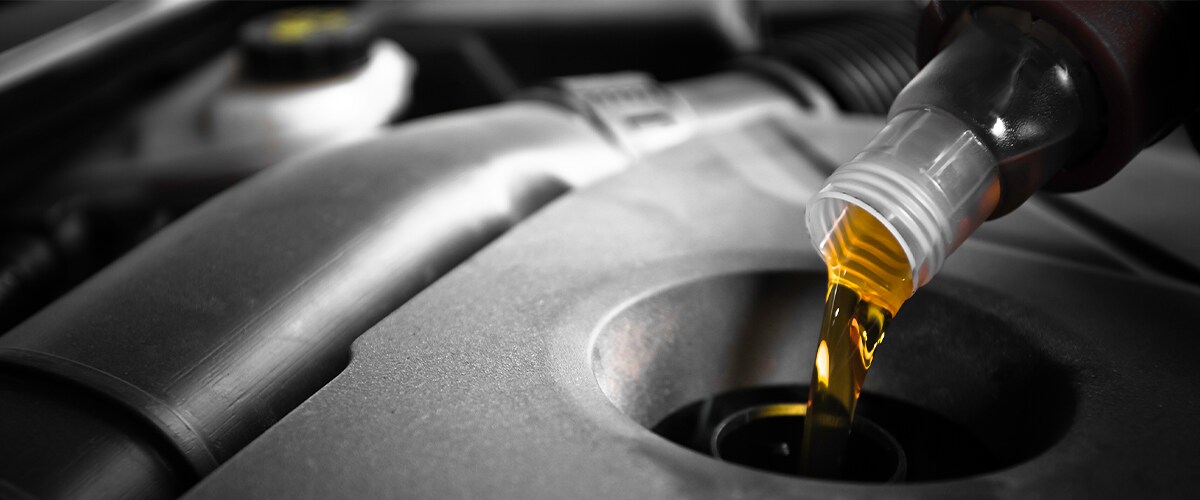 The importance of bringing your Jaguar vehicle in for oil changes
At Jaguar Houston North, our service center technicians regularly perform oil changes on these luxurious models to help them stay in excellent condition. We'll go into why this simple service is so important to maintaining your Jaguar.
Why oil changes are important
Engine oil's main function is to lubricate the many moving parts of the engine, which in turn helps maintain proper heat so things don't get too warm with your Jaguar. It also keeps the engine clean, enhances your fuel ratings, and protects from corrosion.
What happens if you skip your oil change appointments?
Oil gets stickier overtime as it picks up debris, and this means it doesn't do as good of a job lubricating and cooling. Even though an oil change is considered a basic service, it's imperative that you don't skip it. Overtime, your engine might actually start to warp, which, as you can guess, is a very expensive issue.
How often do you need to bring your Jaguar in for an oil change?
One of the amazing things about owning a Jaguar is that you'll have a vehicle that is renowned for its legendary engineering that lengthens the amount of time you need to come in for an oil change. If you're a low-mileage driver, come in once a year. If you spend a lot of time behind the wheel racking up miles (and who wouldn't want to when you have a Jaguar at your command?) you only need to visit every 16,000 miles for oil change service! This is very different from most brands that tout their 7,500-mile intervals.
Why you should visit us over a local mechanic who specializes in luxury models
While an oil change isn't complex, when you're working with a vehicle as sophisticated as a Jaguar, it pays to make sure Genuine Jaguar oil filters, rings, and even oil that's optimized for the brand are used during the process. When you go to a local mechanic, they'll use aftermarket parts, which don't help to maintain the integrity of these luxury British vehicles. Also, we'll perform a multipoint inspection so you can stay up to date on the health of your vehicle and drive around with peace of mind.
If it's been a year or you are hitting a 16,000-mile marker, schedule an appointment to come into our service center for an oil change appointment.
Hours
Monday

7:00AM-7:00PM

Tuesday

7:00AM-7:00PM

Wednesday

7:00AM-7:00PM

Thursday

7:00AM-7:00PM

Friday

7:00AM-7:00PM

Saturday

8:00AM-2:00PM

Sunday

Closed