Tire Services
at Jaguar Houston North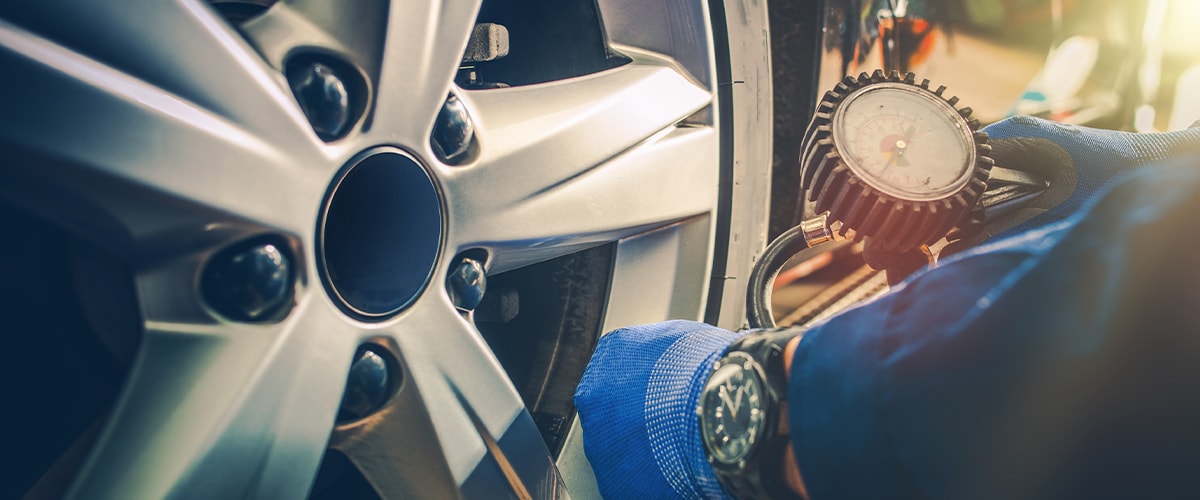 We're sorry, we do not currently have any specials published. Please check back soon or contact us for more information.
Get the Right Tires for Your Jaguar Vehicle
Your Jaguar vehicle is loaded with hundreds of components, all of which work together to help deliver the cutting-edge and enjoyable driving experience you love. Your tires are an important component in that formula; after all, without quality tires your Jaguar wouldn't be able to move. That is why it is important to make sure that your tires are in good condition, and that you get new tires when you notice your current tires are getting worn out.
What are the signs that you need to replace your tires though? And where can you get new tires for your Jaguar model?
Signs That Your Tires Need To Be Replaced
There are a number of clear signs that your tires need to be replaced.
You notice your tires are bald
The sidewalls of your tires have large cracks and/or gouges
You notice your car is shaking
Your tread is excessively worn down
The cords of your tire are showing through the rubber
You notice that your tires are unevenly worn down
If you notice any of these signs, we suggest bringing your Jaguar into our service center in Houston. Our team can help you with any of your service needs, including tire service.
Ready To Learn More?
If you have any questions about our selection of vehicles, or if you would like to learn more about servicing your Jaguar vehicle, our team is here to help! Visit us at your next opportunity, and we can assist you with all of your vehicle-related needs.
Visit us today at Jaguar Houston North, located in Houston. Our team would be more than happy to help you schedule a service appointment to address concerns about tires or any other part of your vehicle.
We look forward to assisting you!
Hours
Monday

7:00AM-7:00PM

Tuesday

7:00AM-7:00PM

Wednesday

7:00AM-7:00PM

Thursday

7:00AM-7:00PM

Friday

7:00AM-7:00PM

Saturday

8:00AM-2:00PM

Sunday

Closed